Tell a Friend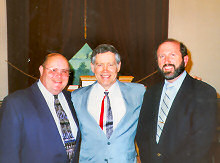 You can share this website with up to four friends at once. Just fill in the names and email addresses.
Thank you for wanting to pass this website along to your friends. Just fill in the form below.
The email addresses you enter here will be used only to send this single message as you direct. They are not stored in any database and will not be used for any marketing purpose.
This form has recently been abused for sending spam. It will not be functional while we consider alternatives.